Michael Yates, MD
"A plastic surgeon should have the same eye for balance, harmony and proportion as an artist. It is my personal goal to serve as both surgeon and artist, helping each patient achieve natural-looking, balanced improvements to their bodies."
-- Dr. Michael Yates
---
Education
Undergraduate: B.S. in Chemical Engineering, Mississippi State University
Medical school: University of Alabama in Birmingham
Surgery and plastic surgery residency: Vanderbilt University, Nashville, Tennessee
Professional Affiliations
Certified by the American Board of Plastic Surgery
Fellow of the American College of Surgeons
American Society of Plastic Surgeons
American Society for Aesthetic Plastic Surgery
Southeastern Society of Plastic and Reconstructive Surgeons
Alabama Society of Plastic and Reconstructive Surgeons
American Society of Lasers in Surgery and Medicine
Tau Beta Pi Engineering Honorary
Phi Kappa Phi Scholastic Honorary
Alpha Omega Alpha Medical Honorary
Personal
Dr. Yates and his wife, Karen, are graduates of Mississippi State University where they both received degrees in chemical engineering. They have a daughter named Kelsey and son-in- law Andrew. The family enjoys running and spending time with their fox terriers, "Moon" Rock and "Lunar" Rover and many other 4-legged friends.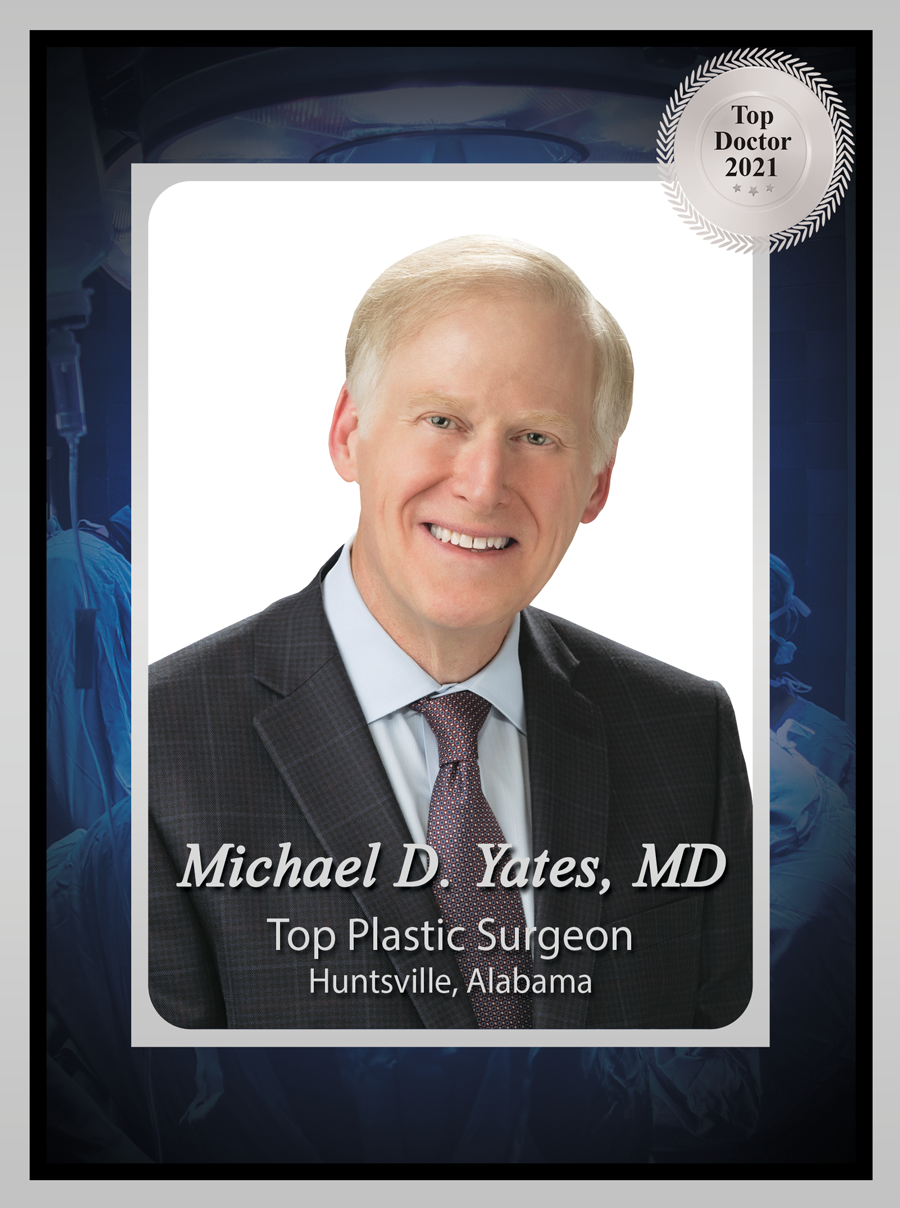 Top Doctor designations are awarded
based on peer and patient reviews.