Pam's Story
Liposuction • Dr. Alison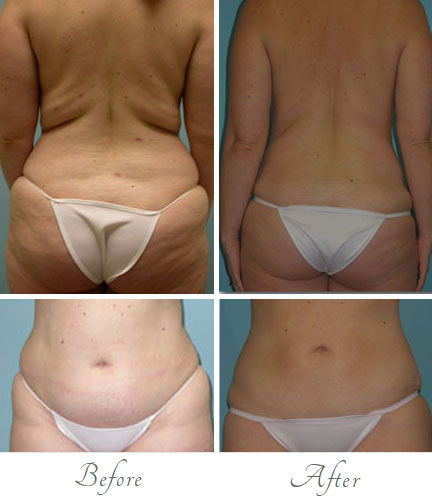 Like many people out there, I have been a lifelong Professional Dieter. I tend to gain weight the instant I stop watching what enters my mouth.
At the time I came to see Dr. Alison, I felt an overwhelming sense of defeat and a loss of control. I was not losing the inches through dieting and my workouts had hit a plateau. I felt ugly and ashamed of what I had become. I was desperate for some help. Dr. Alison and his team immediately made me feel at home and went out of their way to make me comfortable. Somehow, they managed to give me "Hope" and, believe me, I had given up on that a while ago.
Dr. Alison explained to me that liposuction was not to be used strictly as a weight loss tool. But, combined with diet and exercise, I could achieve some great results. As you can see, the results are phenomenal, better than I could have ever hoped for.
My experience with Dr. Alison and his entire team was unbelievable. There was no question or worry that was left unanswered. They helped walk me through the healing process, every step of the way, even making me laugh when I most needed it.
I do not believe that I could have ever achieved these results without the aid of Dr. Alison. Even four years later, I still experience a sigh of relief when clothes shopping. I am still "me", just a better version. I cannot thank Dr. Alison and his team enough and plan to keep them on speed-dial for years to come. I would highly recommend Dr. Alison to anyone I meet.